What is HeatSeal™ Technology?
In the manufacturing process of human machine interfaces (HMI) and smart surfaces, the methods used to bond materials and components play a critical role by ensuring that the final assembly is protected from environmental factors, such as water, moisture, and chemical ingress. Protection from these environmental factors is essential to maximize the reliability, durability and lifespan of any form of printed electronics.
Traditional, pressure-sensitive adhesives leave a lot to be desired in this regard, as they have been repeatedly shown to lack the lamination and seal strength to withstand common environmental factors.
To overcome these challenges, e2ip technologies drew on its expertise in industrial adhesives for HMI assemblies, including pressure-sensitive adhesives and electrically conductive adhesives, to develop its own proprietary heat sealing adhesive solution: the HeatSeal™ protective barrier.
HeatSeal™ can be applied to almost every Smart Surface solution. Here are a few examples:
Medical membrane switches where ingression protection from liquids is a crucial feature
Silver ink flexible circuits
Features and Benefits of Heat Sealed Electronics
Ingress Protection
Moisture Migration Protection
Environmental Robustness
Permanent seal from outside environment
Various thicknesses available
Compatible with a wide variety of plastics
Various window and graphic options
Crack-resistant, blocking silver migration between circuits
Chemical-resistant against gasoline, skin oil, and soaps
Sunscreen and insect repellent resistant
Electrical insulation resistance
Rigorously tested
Safest method of lamination
Able to withstand high pressure variations
Salt fog tested
Reduces the need for external venting
About HeatSeal™ Technology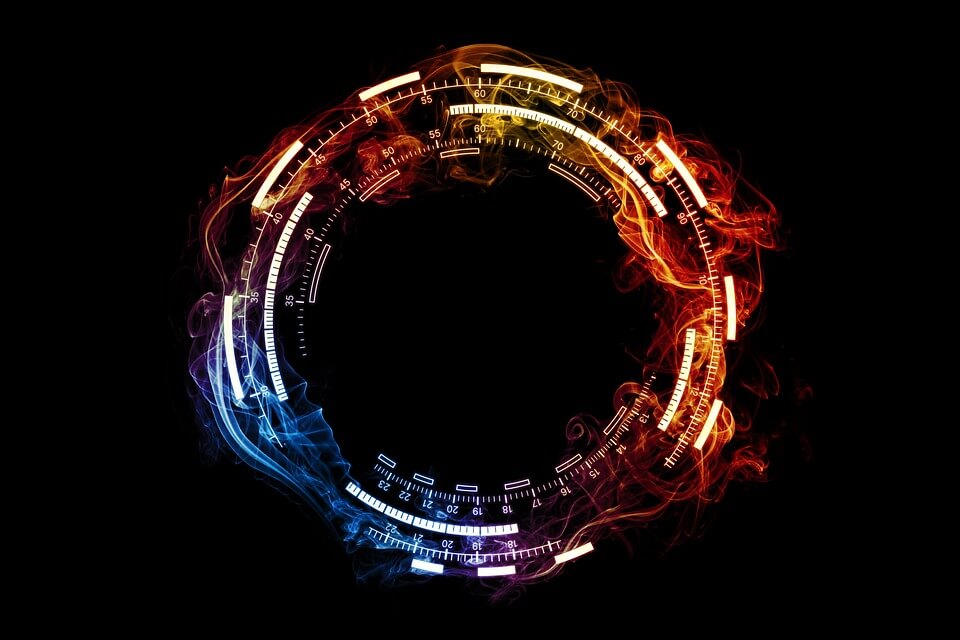 Although the name might evoke a flexible packaging industry solution, HeatSeal™ Technology is used for HMIs and other types of circuitry for applications with the highest quality and certification standards in the military, aviation, medical, or automotive industries.
HeatSeal™ protective barrier properties include exceptional lamination strength and protection from harsh environments because the printed electronic layers are thermally bonded together. For high-reliability applications, printed electronics and membrane switches require far more than the basic protection provided by plastic films or thermoplastic films.
Versatile HeatSeal™ Technology was created with this understanding in mind, so HeatSeal™ can be combined with moisture barrier materials for a completely sealed flexible circuit assembly. By adding multiple HeatSeal™ layers added as adhesives within the circuit layer stack, membrane switches, HMIs and smart surfaces can perform in harsh environments, and the products meet the highest certification standards.
The HeatSeal™ Process – Superior Lamination & Adhesive Bond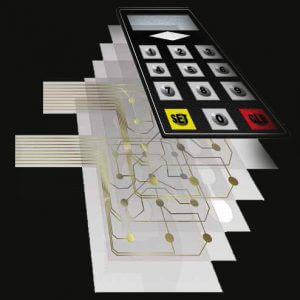 Using an innovative, proprietary fabrication process, HeatSeal™ achieves outstanding lamination to aid the performance and durability of all types of user interfaces. With an environmentally friendly manufacturing process and rigorous testing, HeatSeal™ remains cost-effective while making huge advances in addressing a major cause of mechanical failure – inadequate sealing. For applications where a pressure-sensitive adhesive fails to meet standards, HeatSeal™ Technology can meet the challenge at hand.
This liquid HeatSeal™ system is applied with a low-waste additive screening process that eliminates many subtractive converting processes, achieving the unlikely combination of low cost and high reliability when bonding circuit layers. Used in end products by our customers across the aerospace, medical, white goods, industrial control, and automotive industries, HeatSeal™ Technology offers the highest level of environmental protection without sacrificing design freedom.
The HeatSeal™ Process – Superior Lamination & Adhesive Bond
e2ip technologies works with a wide variety of customers to conceive, design and produce innovative smart surface solutions. If you would like to learn how HeatSeal™ can help your company overcome product and design challenges, call 1-866-631-6662 to speak with a specialist or contact us online [email protected]