From ideation
To fabrication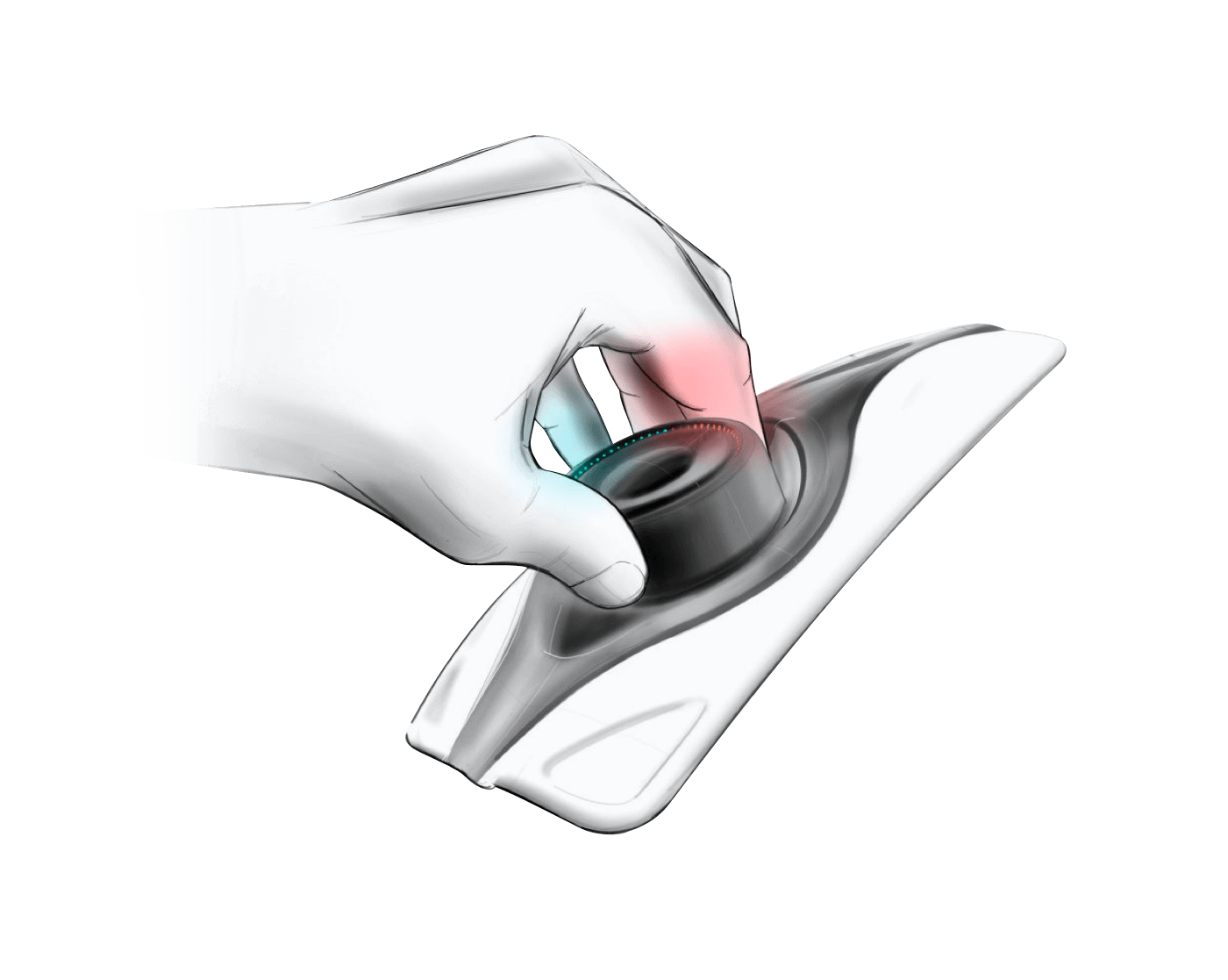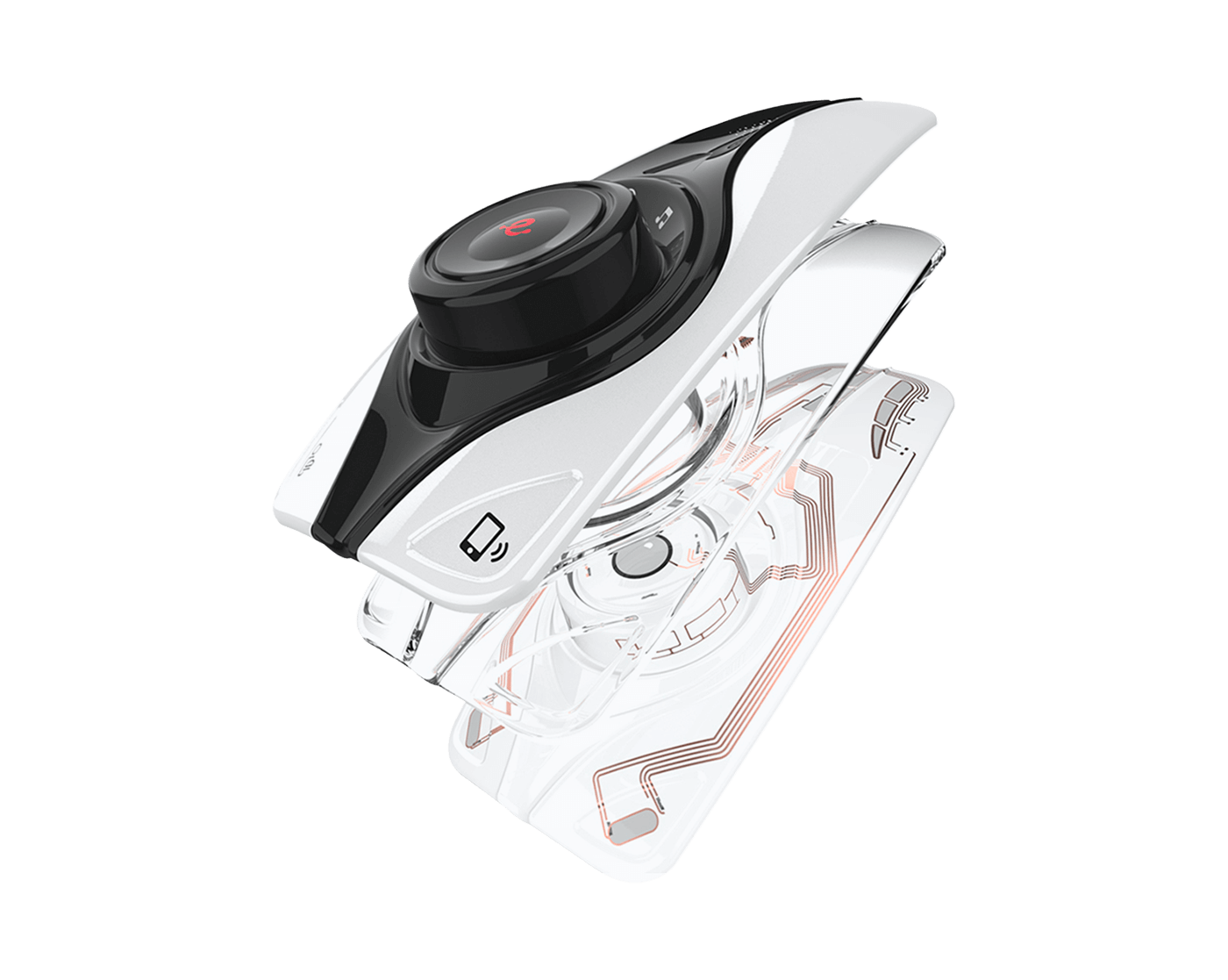 e2ip technologies creates new possibilities in printed electronics through advanced material science.
Our technologies transform the surfaces we touch in our everyday lives and simplify how we all interact with our physical environment.
From ideation to fabrication, we rethink the boundaries between technology and design to deliver innovative Human Machine Interface (HMI) and Smart Surface solutions.
our process
Printing
Our high-speed printing methods are used to produce sub-micron trace thicknesses that bind printed electronics to underline substrate.
Chemistry & Material Science
By binding polymers and conductive materials together, the end result is ink that can conduct electricity, allowing for sleeker, smarter designs.
Adhesives
HeatSeal™
e2ip HeatSeal™ is a proprietary fabrication process for superior lamination that is used to enhance the build and performance of all types of user interfaces, with a variety of HeatSeal™ types available.
Heating
PTC Heater
The ink itself generates heat, as opposed to the wires and coils used in traditional heating technology, and the specialized formula of the ink gives it its unique self-regulating temperature capabilities.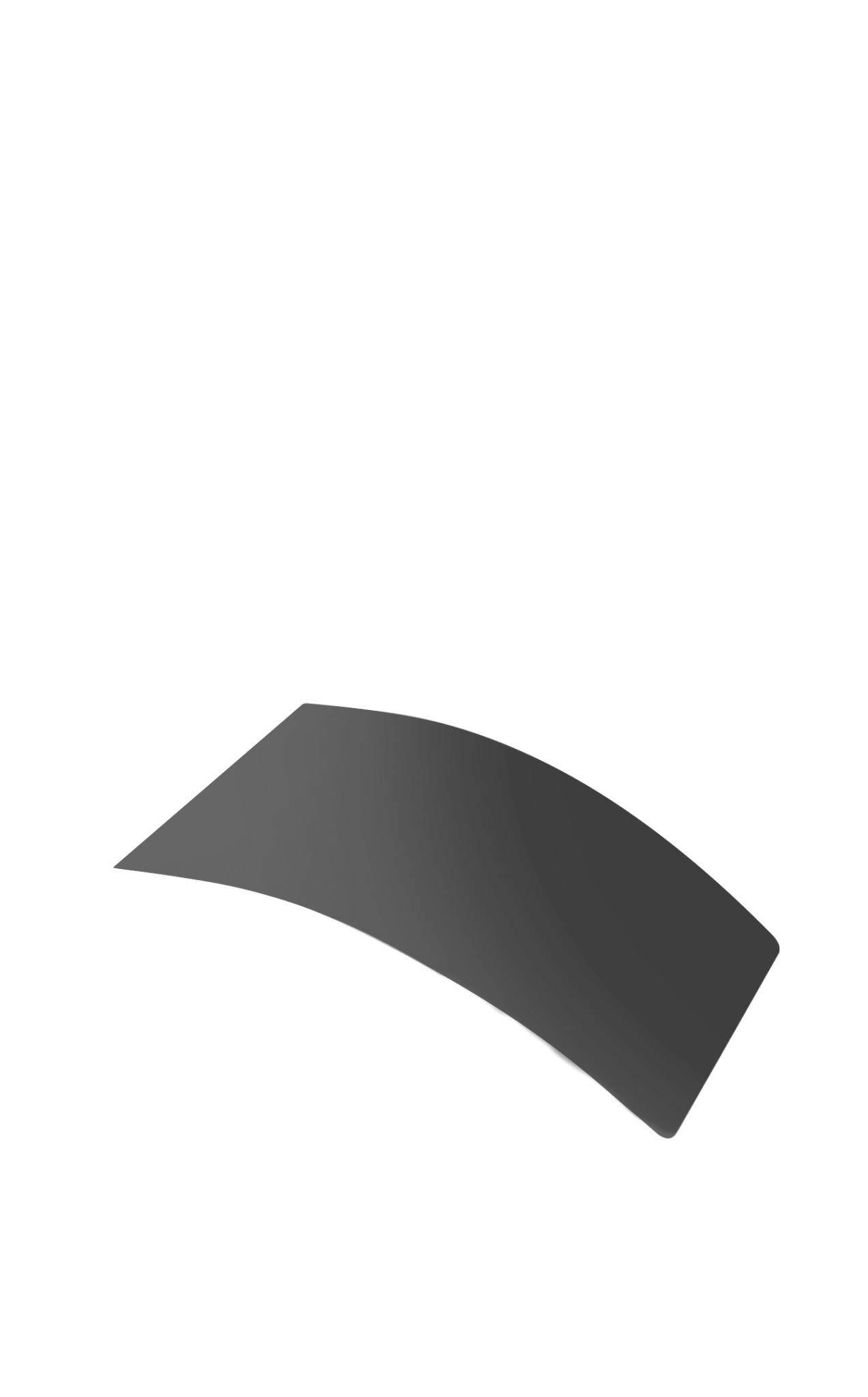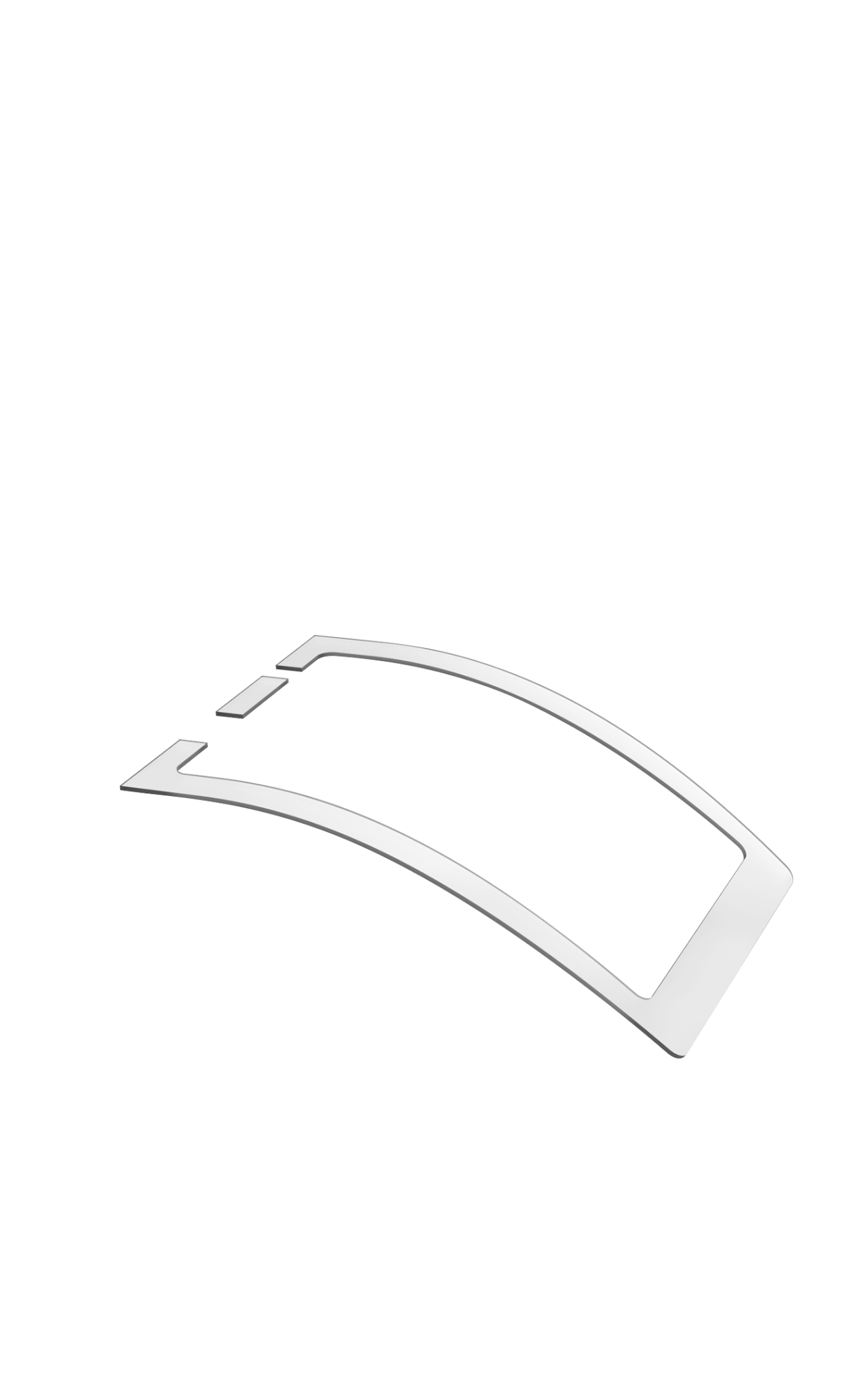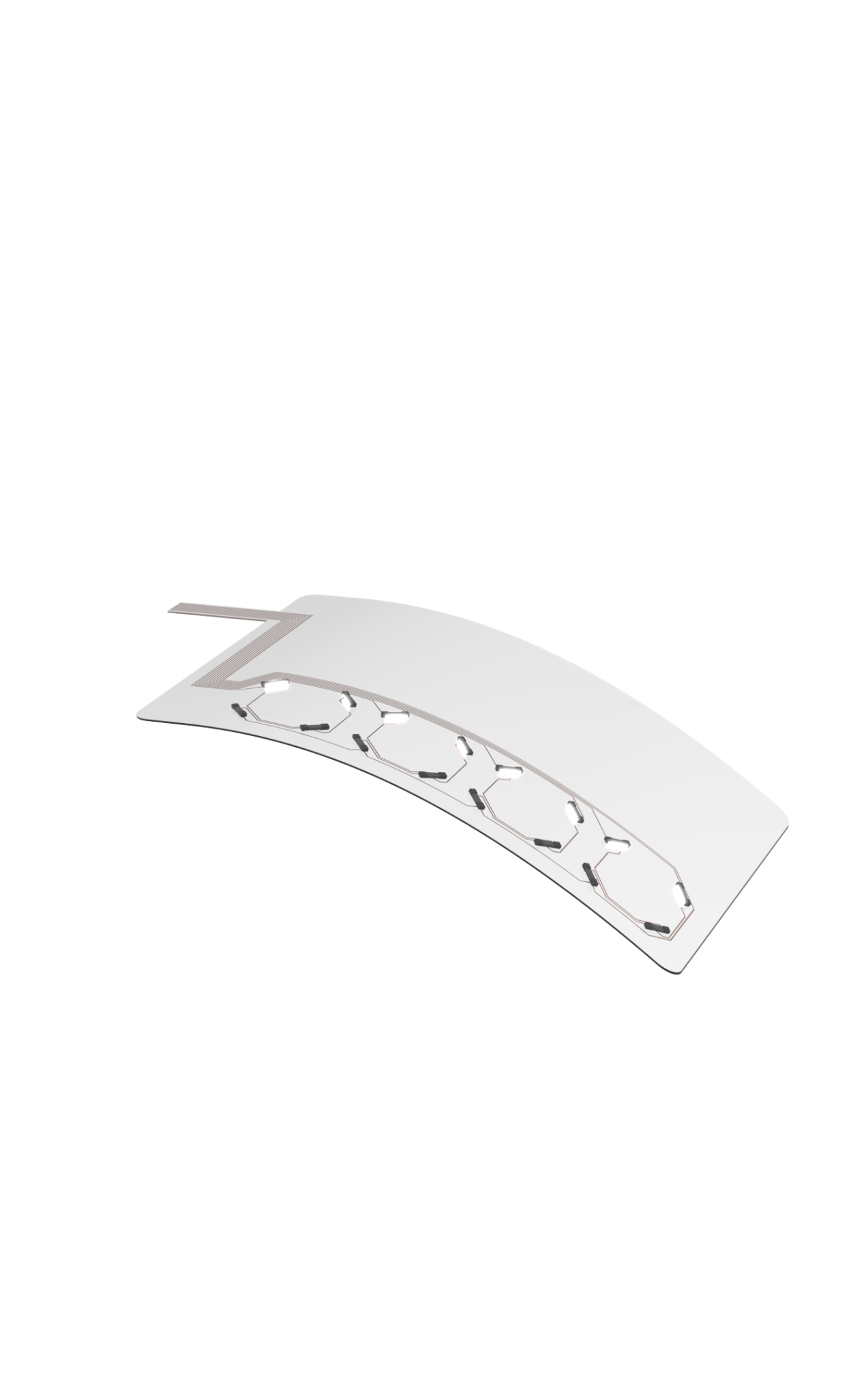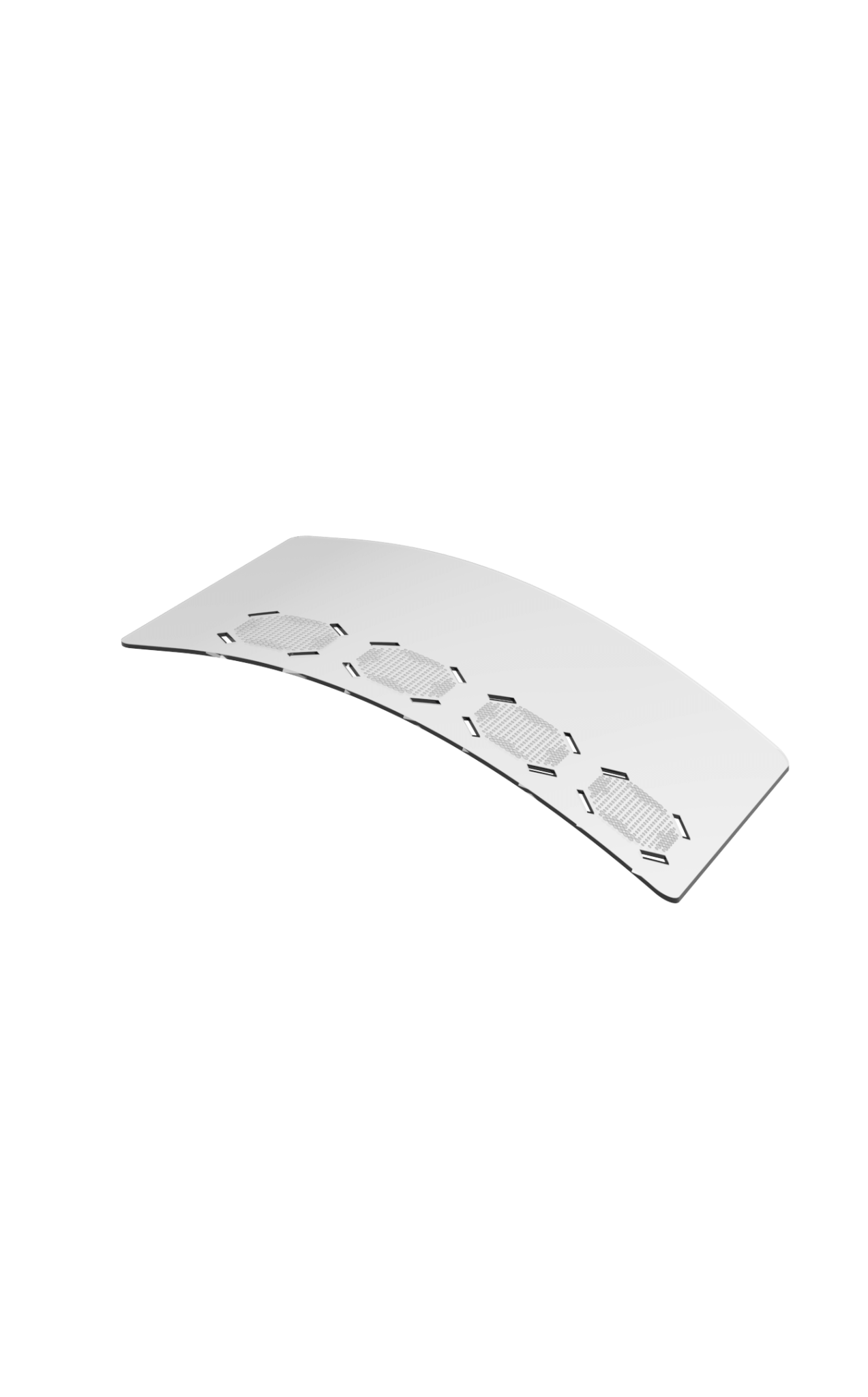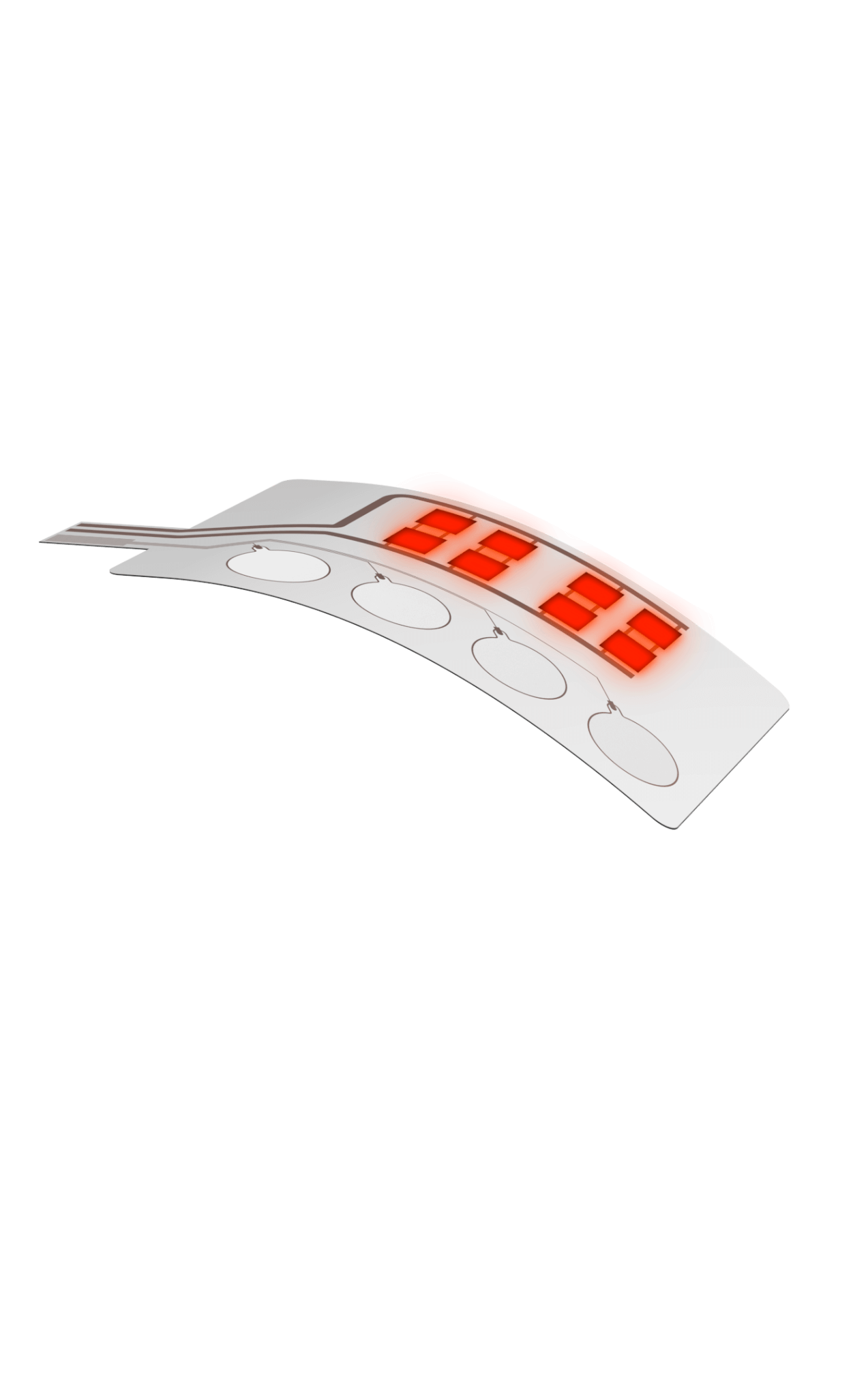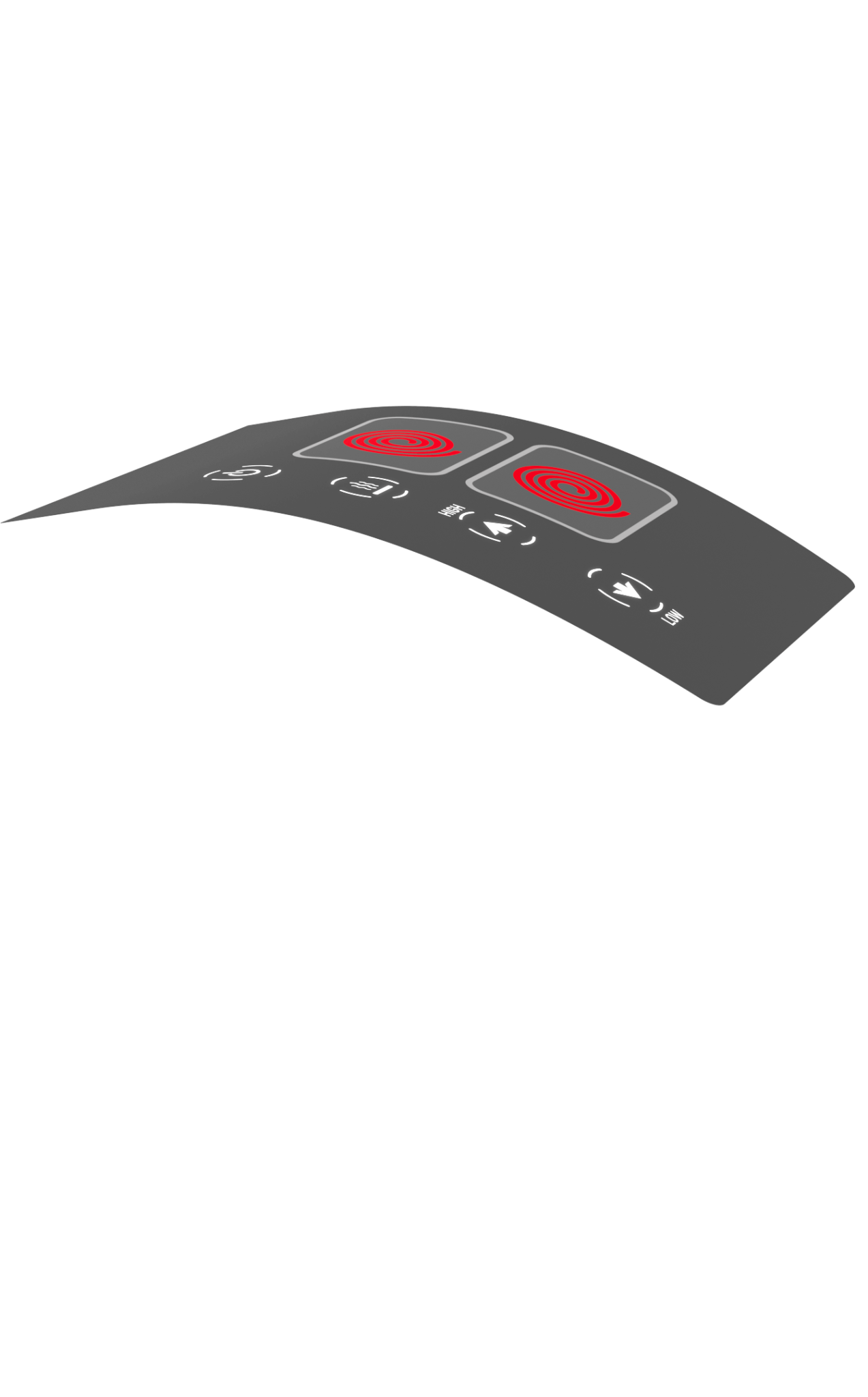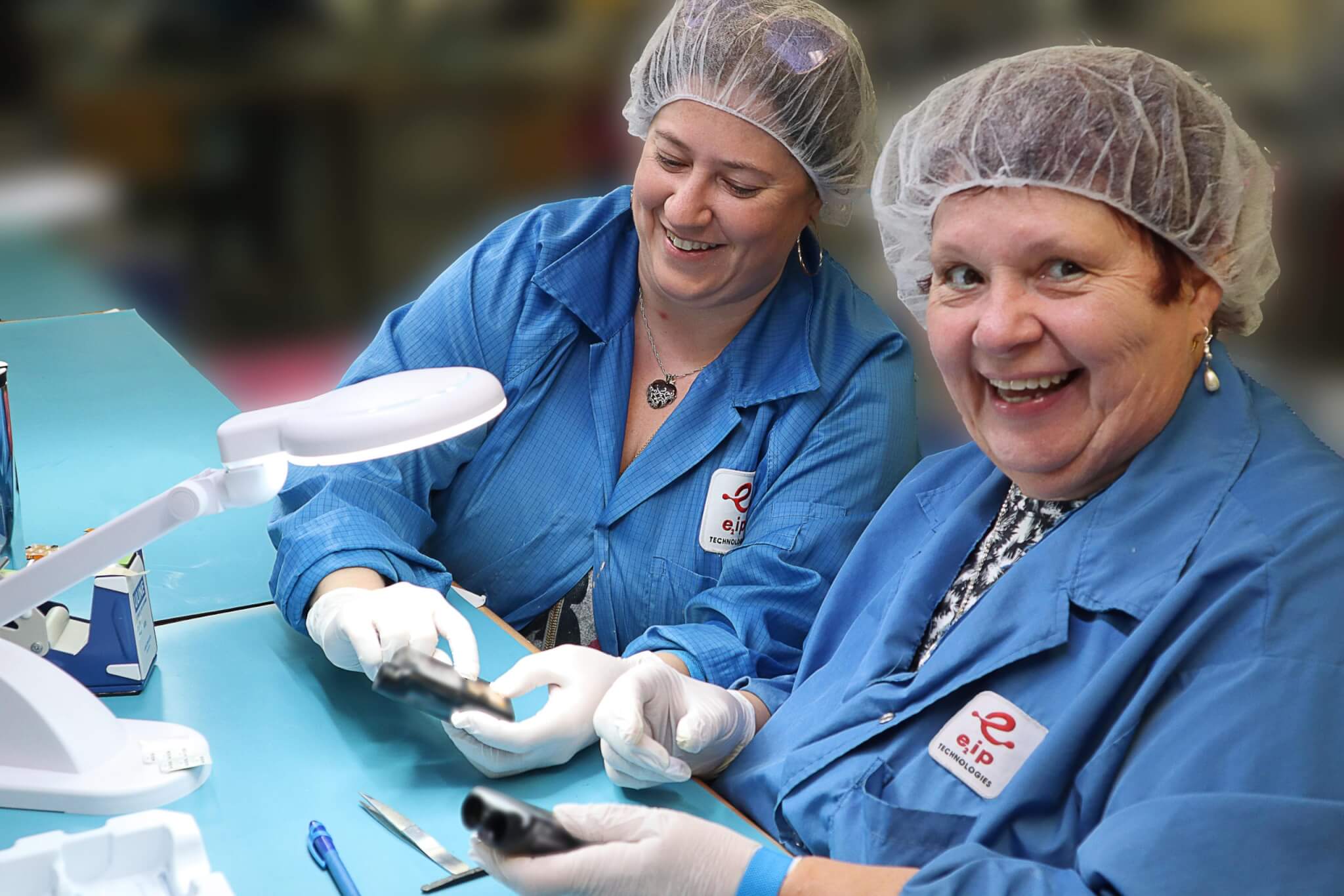 We have fun
We believe that when people are having fun, they are more engaged, motivated, and productive. This is why we prioritize creating opportunities for our employees to have fun. We know that when our employees are happy and fulfilled, they are able to bring their best selves to work and deliver top-notch results for our clients.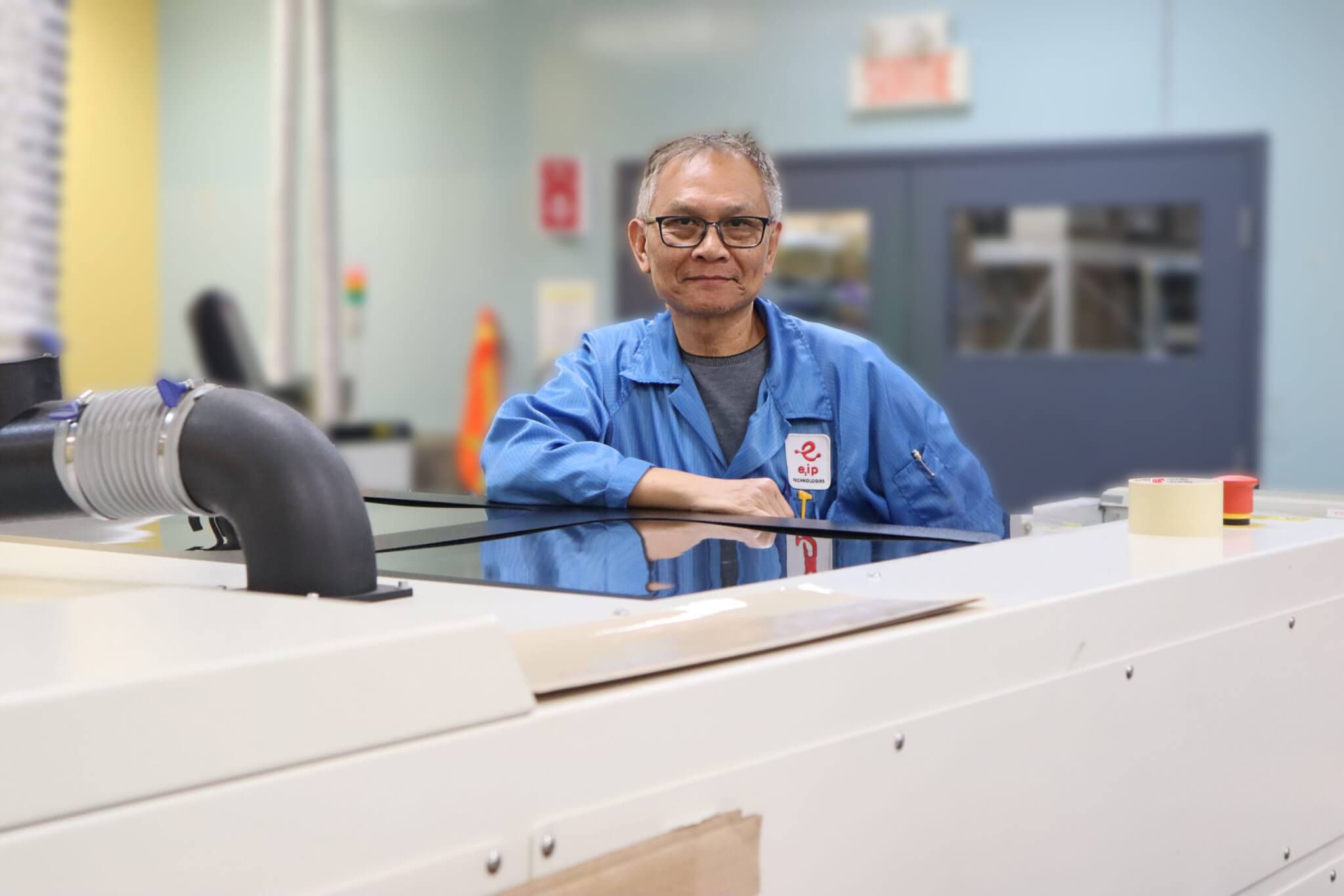 We stand for excellence and act with respect and integrity
We strive to deliver the highest quality products and solutions, and we hold ourselves to high ethical standards in all our interactions. We believe that by acting with respect and integrity, we can build trust and credibility with those we work with and create a positive and ethical corporate culture.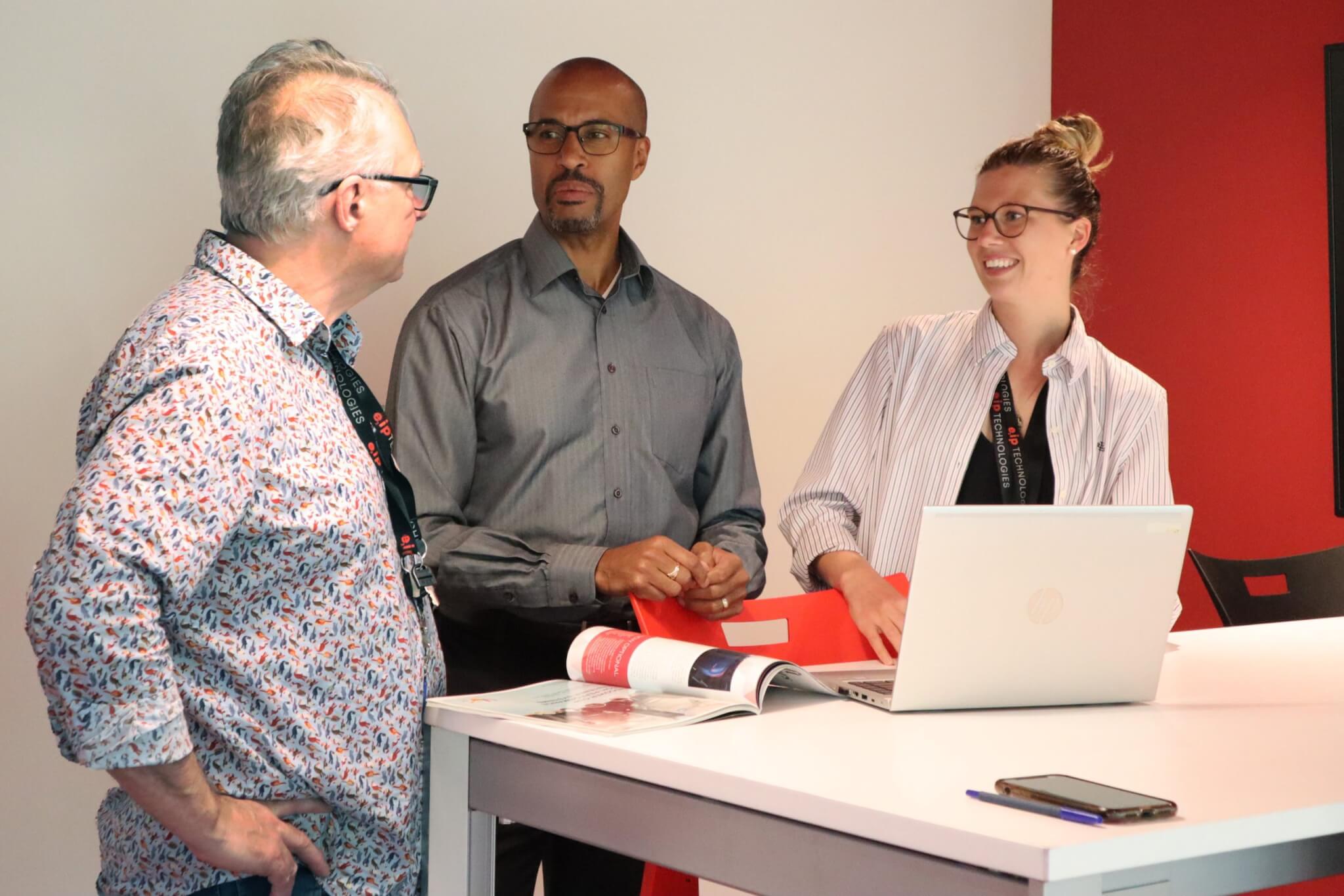 We share and remain resilient
We value the power of collaboration and teamwork. We believe that by sharing ideas, resources, and expertise, we can achieve more together than we could individually. We encourage our employees to share their knowledge and insights, and to work together to solve problems and overcome challenges.
Creating value for our customers