User Experience in Defense Industry Applications
In order to be prepared for anything, military equipment requires a ruggedized design that can withstand extreme conditions. More importantly, it must have an interface that facilitates the actions required of personnel.
For personnel on the ground, actions and reaction times can literally have life-or-death consequences. Because the success of any military operation relies on the operator's ability to make correct decisions, human-machine interfaces (HMIs) can play an integral role in enabling them. This is why HMIs for military or defense applications have particularly rigorous demands.
HMIs must meet the highest standards of ruggedization, but also make use of a holistic design that promotes a more efficient and effective user experience. Well-designed HMIs facilitate decision-making and execution by aligning intentions with actions; they provide a frictionless user experience that enables the full range of potential user actions.
Durable Materials & Robust Specifications for High-Performance HMIs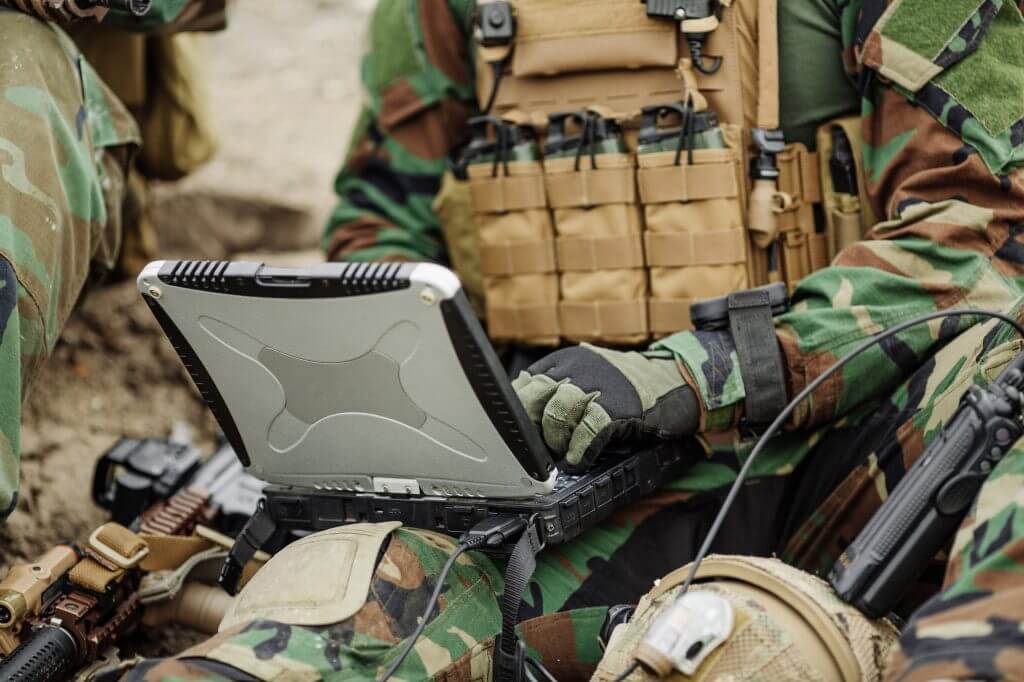 The technologies used in HMIs reflect the fact that it is now necessary to control and monitor complex systems using a single, versatile interface. Integrating this level of control into a system presents significant design challenges, as a variety of inputs and outputs may be required, and because they must be included without sacrificing ruggedization requirements.
In order to meet these extreme demands, e2ip technologies designs, engineers and manufactures keyboard platforms and reinforced housings for Human Machine Interfaces that meet the highest standards for operability in adverse conditions.
Certified for multiple activations, extreme temperature and pressure ranges, as well as resistance to vibrations, moisture, seawater, sand and dust, our HMI housings and platforms are suitable for critical mission applications, military aircraft cabin or cockpit applications, as well as ground equipment communication systems.
Custom HMIs from E2IP TECHNOLOGIES
Performance can never be compromised by conditions. Our products offer protection against dirt, debris and liquids with excellent high ambient light/sunlight and off-angle readability, as well as offering outstanding night vision.
Our custom assemblies can include optically balanced backlighting (with or without night vision imaging system compatibility), projected capacitive or resistive touch screens, and displays and printed circuit board assemblies with numerous switch options and activation forces protected by machined or cast aluminum housings. They can also include injection-molded plastic housings, with electromagnetic interference / electrostatic discharge shielding as well as hermetic sealing.